Welcome to
Comfort Tech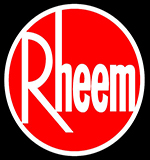 Comfort Tech Heating & Air Conditioning has served its customers with a commitment to service and value. We have the experience and expertise to get the job done right the first time. Comfort Tech uses only the finest tools and materials. We provide personalized service and affordable service rates.
Please give us a call for a quote today!
We pride ourselves in the finest level of service and product installation. Any and every call will be treated with respect and courtesy as a showmanship of all-around quality.

Our owner, Kimy Guerrero, has never turned down a customer in need of heating or air conditioning services. Please visit our Testimonials page for proof. Thank you.

Consider Us as the rescue for your Joys, providing warm and comfort in time of Need, when children wish to play with their Toys, Comfort Tech is not one for Greed.

Consider Us the by gone era of quality at its Finest, the kind of service you wish you Had, our quality is Timeless, try Comfort Tech and you'll be Glad.

Consider yourself sitting and dabbling thinking of who to Call, Comfort Tech, the one for it All!
Rheem Certified
Top-quality, innovative products with the latest technology, lasting performance, great warranties and excellent service and support.

Honeywell's VisionPRO thermostat. Compatible with almost every type of heating and cooling system, this design has all sorts of accessories to customize your home's needs as well as maximize energy savings.